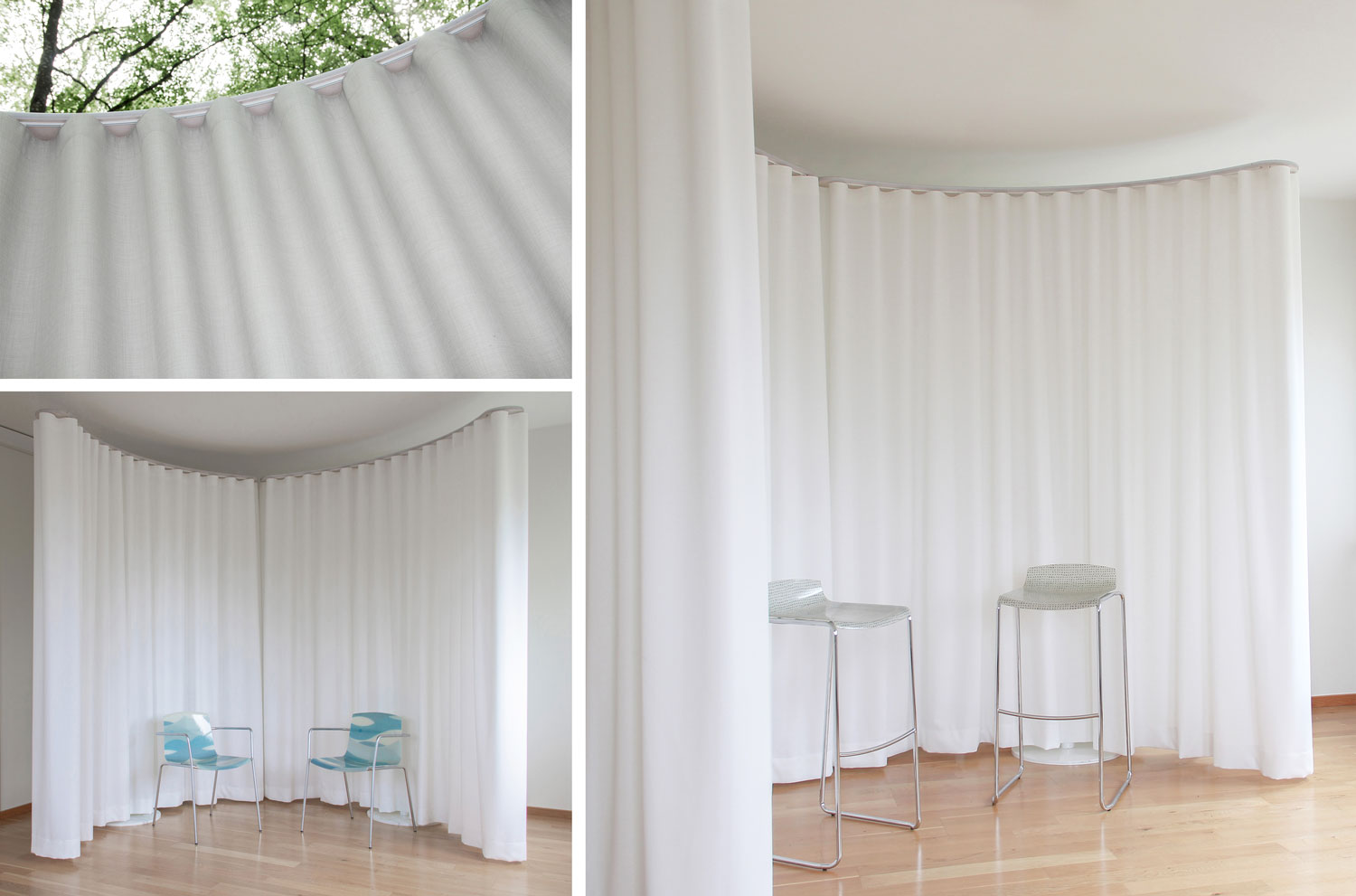 03 Sep

ELBRUS – Effective sound absorption for extra peace and harmony

Adding sound absorbing curtains is a cost-effective alternative to improving acoustics in a room. Textile is an excellent material to complement other sound-absorbing solutions and regulate the light in the room.

Effective sound absorbing and extra peace and harmony for all the senses in spaces decorated with our acoustic fabrics. To make it easier for you to find a good acoustic fabric, we label the fabrics in the collection that meet C-level and above with a yellow "No Noise" label. You can feel confident that you have a textile with good sound-absorbing effect if you choose a NO NOISE fabric from Borås Cotton.

Create a new room within an existing room with the mobile curtain wall
Achieve extra efficient sound absorption with double layers of Elbrus on the curtain wall Tenda from FORM2 in Varberg. Tenda is a movable curtain wall that creates a nice and modern screen on open areas and gives a natural touch to the room. Fabrics from Borås Cotton can create the effect you want an environment to have – whether it is a calm environment meant for concentration or one for energy and creativity.
Read more about TENDA curtain wall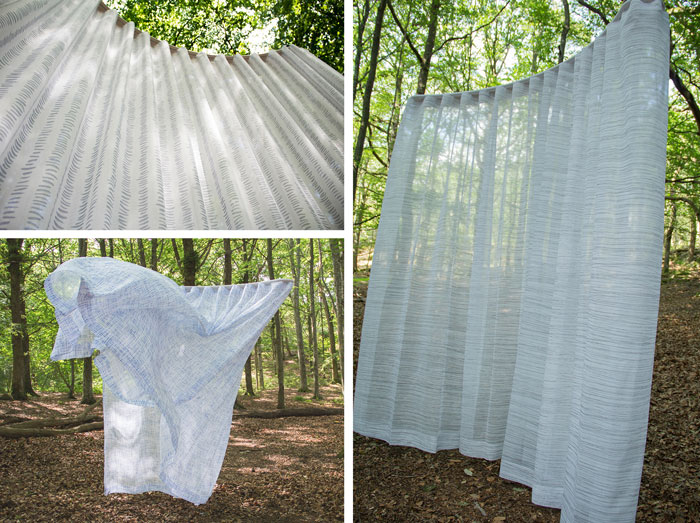 What happens behind Elbrus, stays behind Elbrus
ELBRUS is part of Borås Cotton's acoustic fabrics called "No Noise".  A beautiful and elegant structure that feels like linen and the fabric is also flame retardant. Three meters wide and manufactured according to the chemical requirements from Ökotex. Measurement of sound absorption in reverberation rooms: EN ISO 354: 2003. Valuation of measurement results and classification according to EN ISO 11654: αw = 0.65, Class C
Feel free to contact us if you want to know more or want help in realizing your project.
Kind Regards, Borås Cotton