Scandinavian textile design for home and public environments
Our scandinavian textile design in natural materials also dress up your home in selected classic, timeless and unique designs, as well as single-colored linen up to 300 cm wide.
Beloved natural materials
We have a wide range of uniquely designed cotton fabrics of eg. Lisa Larson, Sven Fristedt, Lena Boije and Aoi Yoshizawa accompanied by our stylish, subtle, single-colored linen collection – simply because sometimes it's necessary to leave space for other impressions.
Timeless unique design
Each made with the unique Swedish design heritage at heart, we offer timeless designs, that highlight the very best in what Borås Cotton has been, is and always will be – the design of textiles, like no other.
You'll find patterns embodying the Swedish nature's harmony by Lena Boije, brilliant epoch-making creations by the three excellent Swedish artists Fristedt, Trägårdh & Svensson accompanied by contemporary, interpretations by e.g. Werning & Sigrid. Popular artist Lisa Larson brings an expressive and lively feeling to her design works through her hand paintings joyous motives.
Subtle Simplicity
We're very proud of our strong design tradition, but sometimes the more withdrawn and subtle creates the strongest impression – a sober backdrop that creates space for harmony and peace of mind. Therefore, we also offer a range of plain linen fabrics that each stand out in their own way through the gentle Scandinavian simplicity and genuine quality.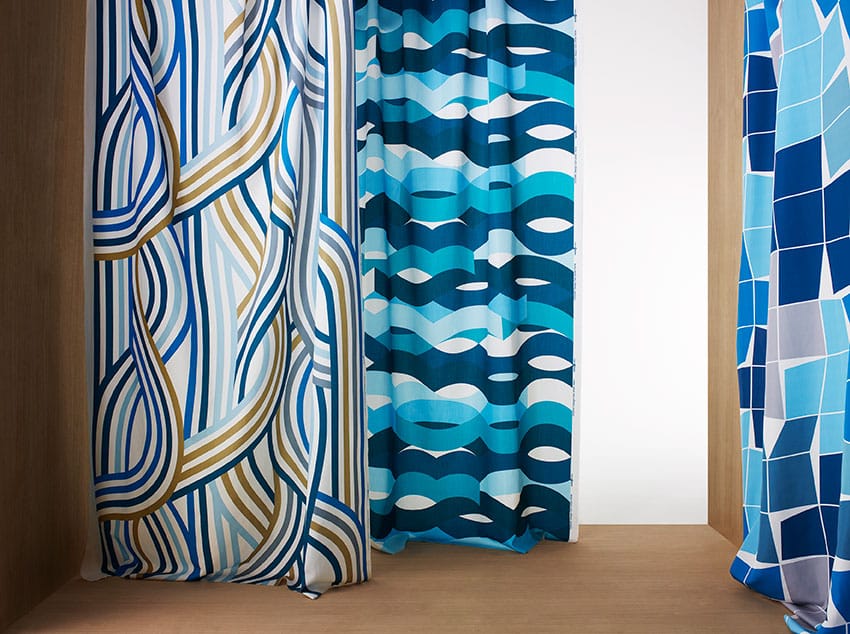 Sustainable design & technical textiles
Borås Cotton is one of Sweden's oldest textile brands and represents over 100 years of Scandinavian textile design. During the 1970s and 1980s, Borås Cotton developed into an internationally recognized design company and many of the most influential designers in Swedish textile history are represented in our extensive archive. In our collections you'll not only find bold, yet timeless design classics from the 60's, 70's, and 80's, but also gentle design patterns and exciting, new expressions in a contemporary spirit.
About Borås Cotton Contract
Scandinavian textile design -for all types of public spaces
Borås Cotton develops and markets classic scandinavian design adapted for public settings. With a long history of timeless textile design with the designer's unique creativity and freedom at the center, we focus on delivering interior textiles to the changing needs and requirements of public spaces. Our textiles help you to create, change and renew an indoor environment in a cost-effective way to become more functional and inspiring.
Scandinavian textile design
Borås Cotton has the origins in the 1870-ies when Borås Wäfveri started to weave fabrics in the iconic building Viskaholm in the center of Borås.nAround 1900 they had about 400 looms producing cotton and woolmixed fabrics. During the first two decades of 1900 Borås Wäfveri expanded by acquiring spinning- dyeing- and printing mills in and around Borås. The textile consumption increased in Sweden in the late forties. The garment industry boomed, and fashion textile dominated Borås Wäfveris production until the end of the fifties.
In the sixties home textiles took over more and more of the production. It was also in this period textile artists began to influence what was printed.
During the sixties and seventies, Inez Svensson and Sven Fristedt put Borås Cotton on the world map with unique and bold patterns. Fristedt's Glada Blada added color to Manhattan through Jack Lenor Larsen's introduction. Inez Svensson's work with the 10 group is legendary.
During the seventies and eighties, Borås Cotton grew into a world-famous brand thanks to outstanding designs and marketing through subsidiaries around the world.
In the nineties, Borås Cotton became more production-oriented and partially lost focus on design. After the breakup of the Soviet Union, they got the on paper interesting idea of ​​buying into Europe's largest textile factory in Estonia. Unfortunately, one would soon become aware that the Russian dynamic is essentially different from what China would later display.
In line with tougher competition and a lack of focus on design, Borås Cotton disappeared from the world scene, with one exception, Japan.
In the early seventies, a Japanese company visited Borås and that was the beginning of a long collaboration that has meant that Borås Cotton is now almost more famous in Japan than in Scandinavia.
At the beginning of the 2000s, Borås Cotton started printing their classic patterns on Trevira CS and built up a solid position on the Swedish contract market. After a number of years in decline in the 2010s, Y.Berger&Co took over Borås Cotton´s interior textile part, and reintroduced timeless classics from the golden age, together with new designs, from Sven Fristedt, Lena Boije, Ann-Catrine Sigrid Stålberg, Hanna Werning and others.
"Art on fabric" describes our way of working, and stands for the connection of high quality textiles and Borås Cotton's tradition of creating sustainable designs with the skilled designer's freedom at the center.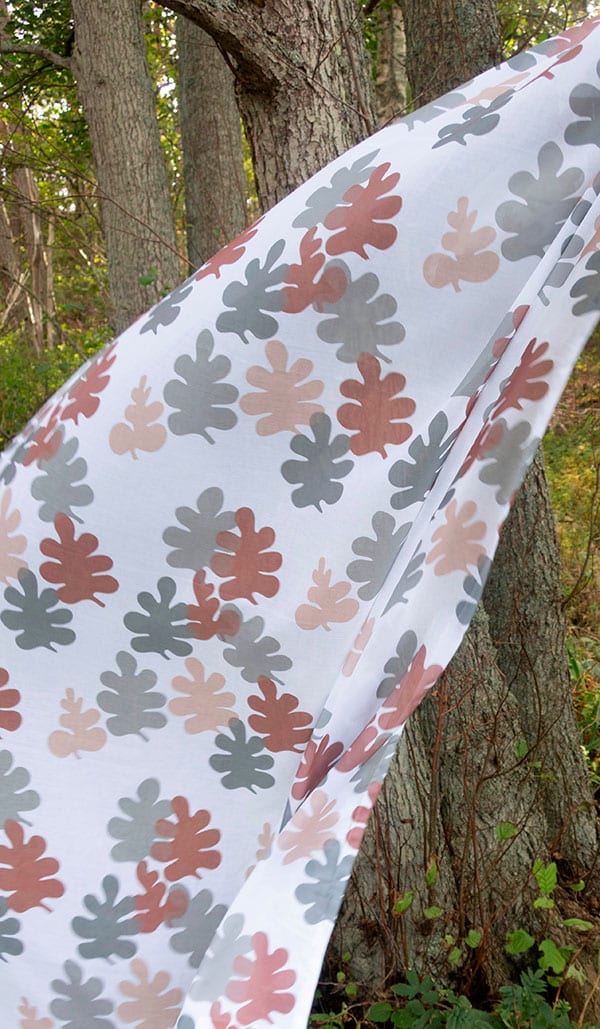 In our collection we have a popular selection of:
Flame retardant polyester with international Trevira CS-standard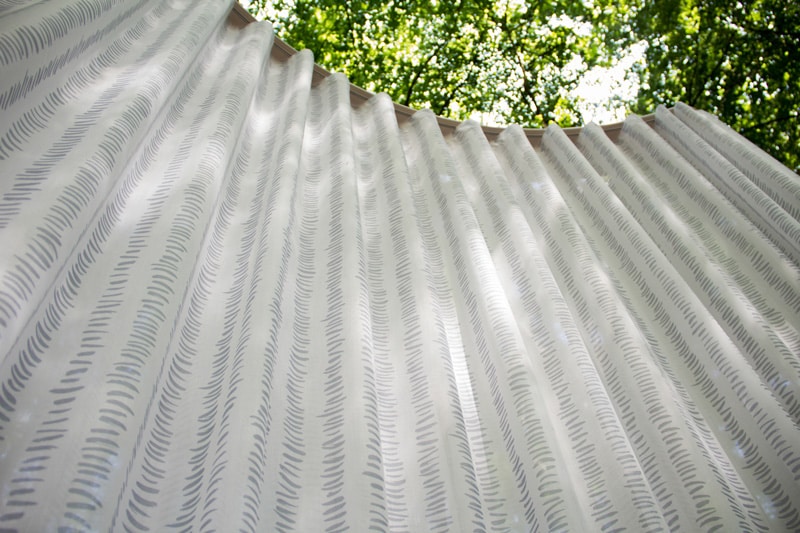 Plain and semi-plain fabrics up to 3 meters wide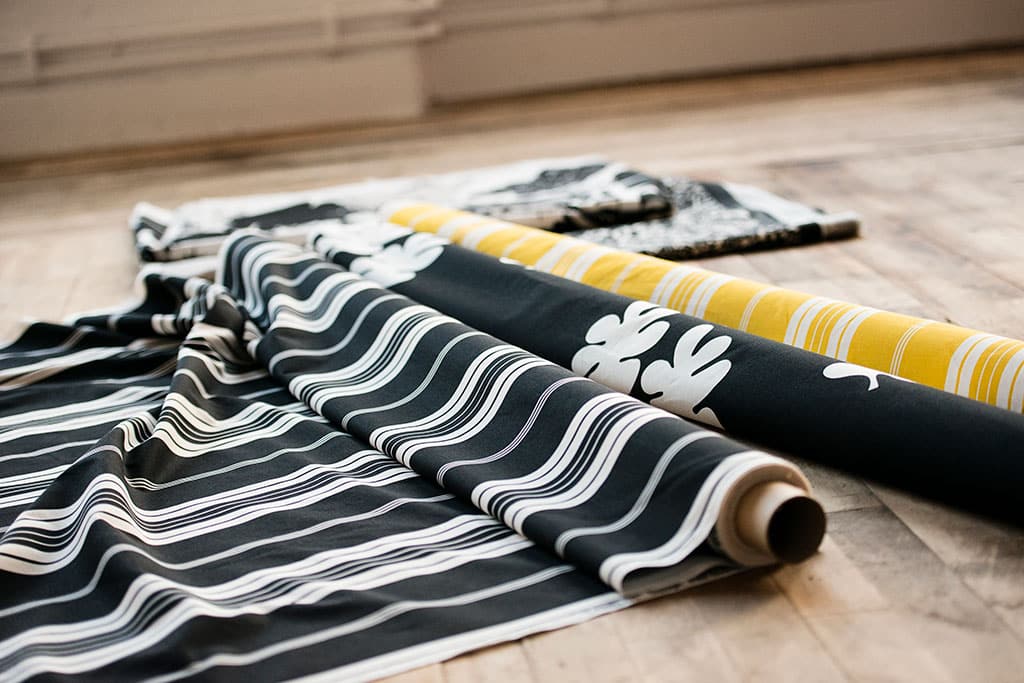 Extra efficient sound absorbing fabrics (absorption class C, "No noise")