Interior Lifestyle Living in Tokyo, where Borås Cotton exhibited for the first time this year, became the huge success we hoped for. The fair also served as the starting point for our new organization that will expand our business further within the public environment segment in this exciting market. Borås Cotton is a well-known and recognized brand in Japan and the visitors were unanimous in their appreciation of seeing our classic patterns from Sven Fristedt and Göta Trägårdh side by side with our new young rising stars.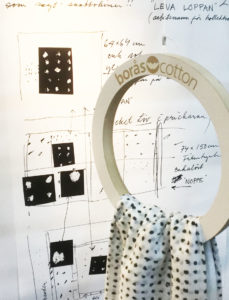 A new organization with power and creativity to expand our public enviroment business
After a long and successful collaboration with Nichibo in Japan since the 1970s, we've over the last year established a new, strong organization. Nichibo's owner has discontinued the business for reasons of age and has now passed over the responsibility to their head salesperson, who's been selling Borås Cotton's fabrics since the beginning of 2000.
Our partner Ryu-bei and the new organization have already with both energy and creativity started developing the business, and works with a number of new exciting, yet secret projects, both in Japan and other parts of Asia.
Read more about Interior Lifestyle Living Fair, or see our wide range of designs to be inspired for your upcoming projects.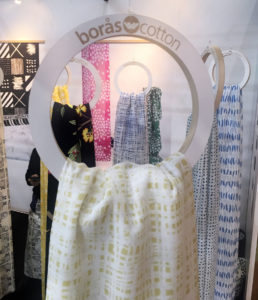 Swedish unique and timeless design – a success in Japan
Borås Cotton has been active in the Japanese market for almost 50 years, where well-known classic patterns and contemporary expressions have been immensely successful. Lisa Larson has a real icon status in Japan and along with her, we also find e.g. Sven Fristedt and Lena Boije among our most beloved designers.
The fact that both Borås Cotton patterns and designers have achieved this desirable status in the Japanese market, of course, opens up for further success within the public environment business.
Our retro fabric are not just represented on curtains or drapes in Japan but are found on a variety of products such as pillows, bags, umbrellas, and keychains, available to the consumer at the slightly more upscale department stores in the country.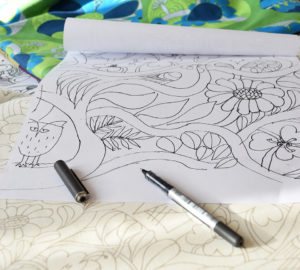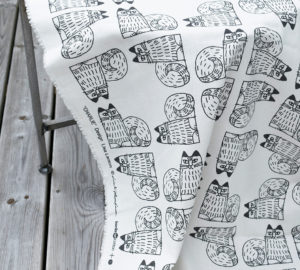 Contact us and we'll help you realize your project.
Kind regards,
Borås Cotton

Did you know that Borås Cotton / Y. Berger are members of  "The Chemicals Group"? This means that we are constantly up to date with upcoming REACH restrictions, reviewing guidelines for textile processes and possible risks within each product segment.